Equipment Overview
Hybrid ICE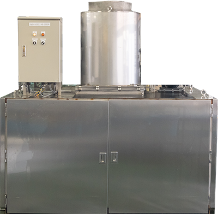 Cutting-Edge Technology: Maintain Freshness by Flash-Freezing in Optimized, Highly Saline Water
Freely Adjustable Temperature, Water Salinity, and Form to Ensure the Perfect Ice for Any Needs
Highly concentrated salt water has long been used as an anti-freezing agent, due to the difficulty of freezing it. With cutting-edge icemaker, that difficulty is a thing of the past. This equipment can flash-freeze even 23.5% saline solution, while also offering easy options to adjust ice temperature and ice shape. At BSO, we are proud to be among the first companies in Japan to use this cutting-edge ice technology, enabling us to serve our customers even better than before.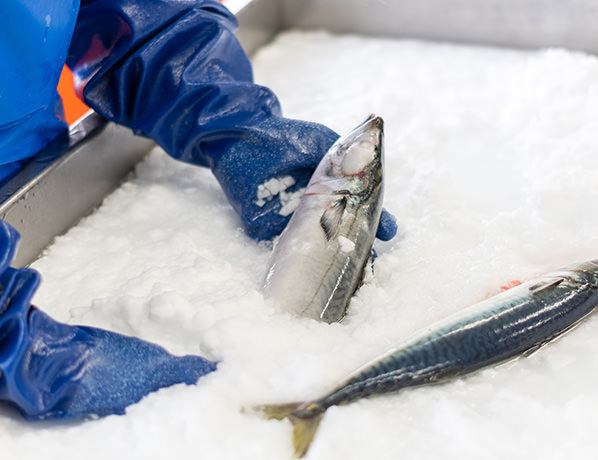 image1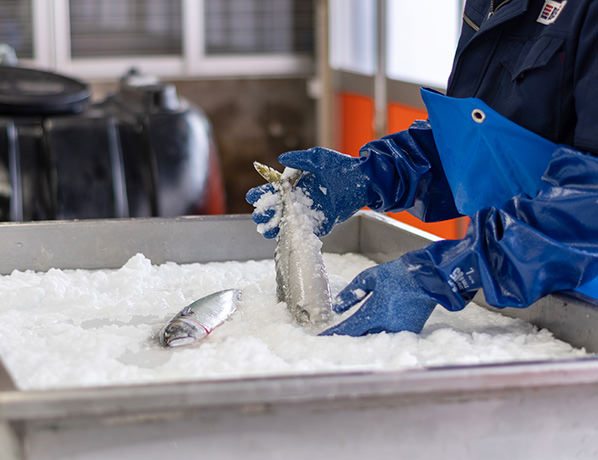 image2
Characteristics
1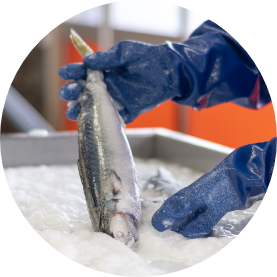 Fresh Seafood Stays Delicious
By using ice with the optimal form, temperature, and salinity, fresh fish can be flash-frozen even while still alive. This process is twenty times faster than conventional freezing equipment, for minimal drip upon thawing, ensuring that quality remains high.
2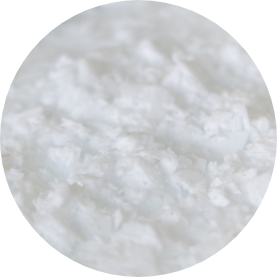 Even Fine Adjustments Are Possible
With a quick adjustment, the ice produced can be set to any form, from dry, powdery snow to wet slush, or anywhere in between. The ice can also be set to a specific temperature, and the salinity level can also be adjusted, for ice perfectly suited to any use.
3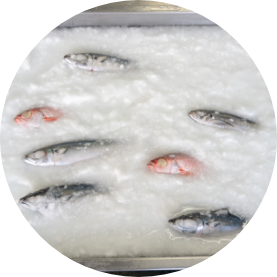 Reduced Costs and Increased Speed
The only materials needed are salt and water, leading to reduced ice-making costs. With its fast, automatic ice production, this equipment is ideally suited to wide varieties of products or small lot sizes.
SPEC
View SPEC
| | |
| --- | --- |
| Equipment Name | Hybrid ICE HB-300SR |
| Ice Salinity Level | 1%~23.5% |
| Production Rate | 3,000kg/24hr |
| Dimensions(mm) | 2,100(W)×1,600(L)×2,700(H) |
Full Automatic Scale Remover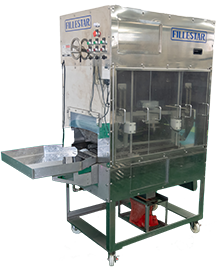 Quick and Easy Scale Removal without Harming Fish
Simultaneously removes scales, slime, and grime from fish. The new nozzle design helps prevent color from washing out, in addition to avoiding harming the fish.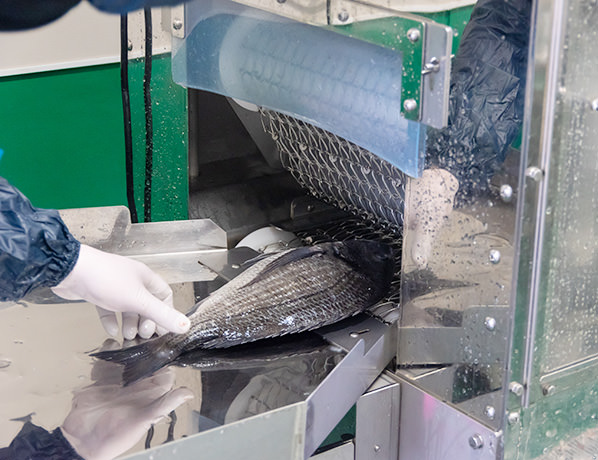 image1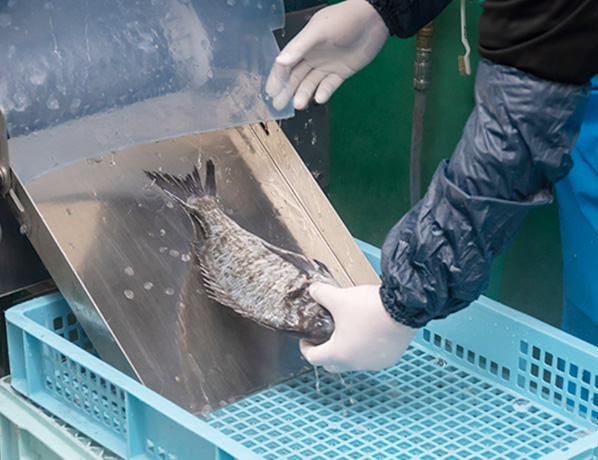 image2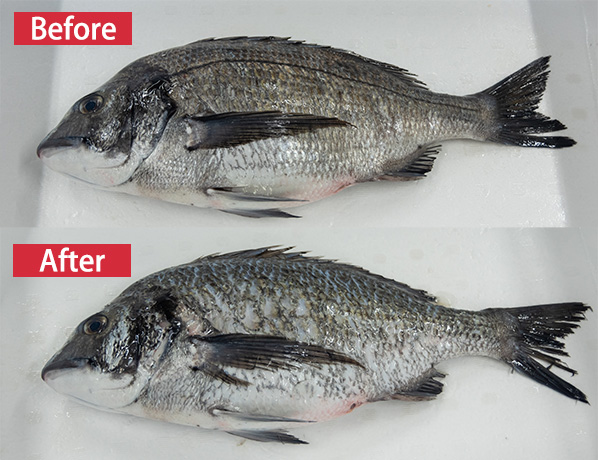 image3
SPEC
View SPEC
| | |
| --- | --- |
| Equipment Name | FGP‐Ⅲ |
| Processing Method | High Water Pressure |
| Processing Capacity | 10–30 fish/min., without washing color out |
| Supported Fish Sizes | Approx. 50 g to approx. 8 kg |
| Scale Removal Rate | 95% or more from sea bream |
| Dimensions(mm) | 800(W)×1,100(L)×1,900(H) |
Filleting Machine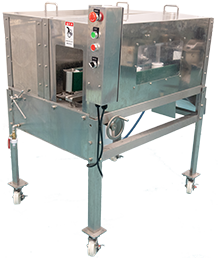 Quickly Fillets Fish for Easy Processing
Can butterfly, center cut, or fillet. Ideal for processing small to medium-sized fish, either raw or semi-thawed.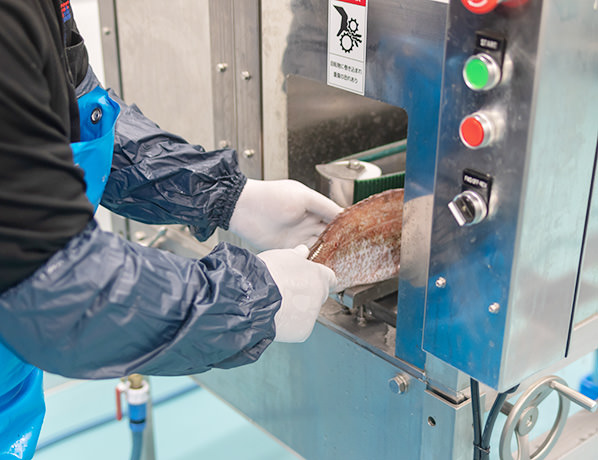 image1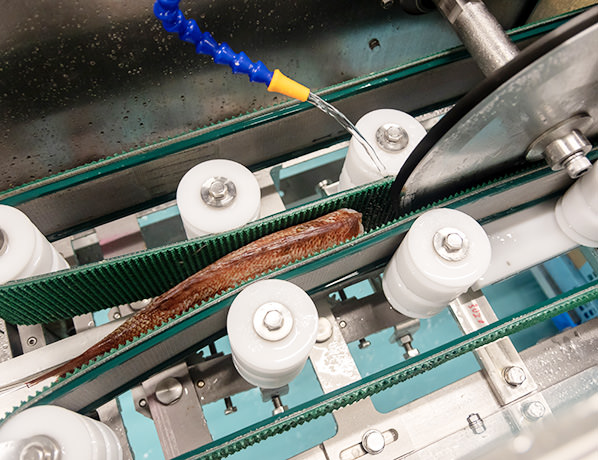 image2
image3
SPEC
View SPEC
| | |
| --- | --- |
| Equipment Name | FSS‐Ⅱ |
| Supported Fish | Horse mackerel, sardines, mackerel pike, mackerel, Atka mackerel, angry rock fish, Japanese halfbeak, trout, and other similarly-shaped fish |
| Processing Types | Center cut, fillet, butterflied (back), butterflied (belly) |
| Supported Fish Sizes | 50 - 1,500g |
| Processing Capacity | 40–120 fish/min, operated by a single person |
| Dimensions(mm) | 850(W)×1,100(L)×1,350~1,550(H) |
Skin Peeler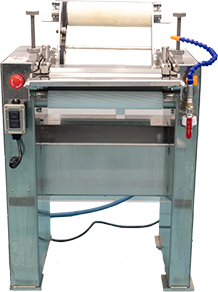 Removes Skin without Harming the Meat
Cleanly removes hard-to-eat skin from fish with only minimal damage to the meat. Can be used with fish of various sizes, as well as squid, to meet the needs of customers who prefer a skinless product.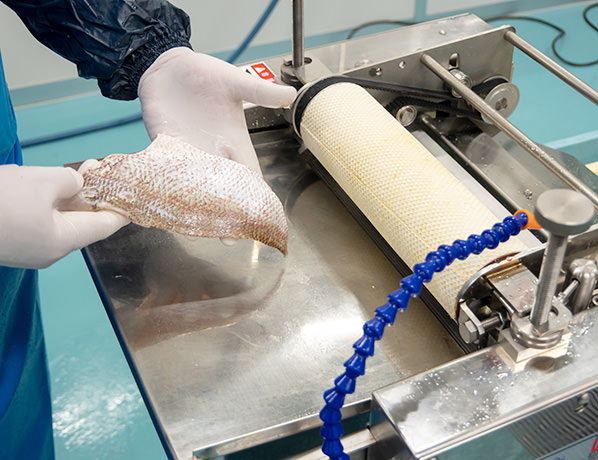 image1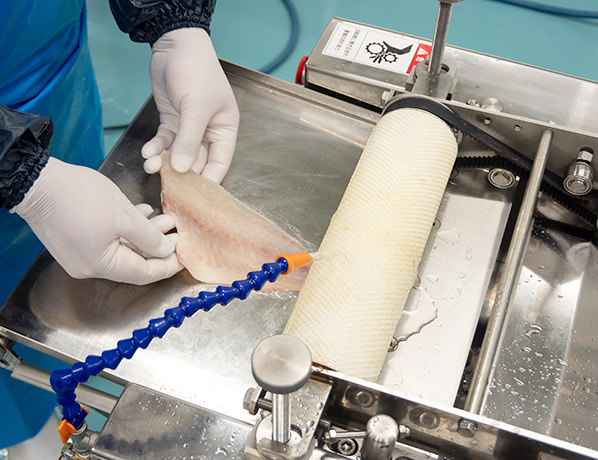 image2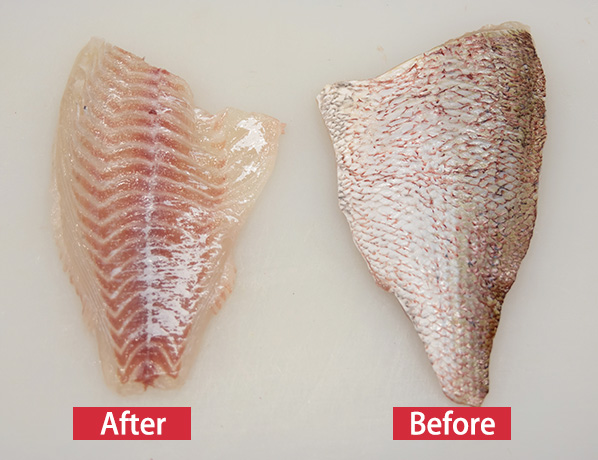 image3
SPEC
View SPEC
| | |
| --- | --- |
| Equipment Name | FTH‐35 |
| Supported Seafood | Cod, flatfish, yellowtail, squid, flounder (with fluke fin attached), anglerfish, fully peeled blowfish, etc |
| Cutting Width | 350mm |
| Dimensions(mm) | 555(W)×580(L)×800(H) |
Full Automatic Sashimi Slicer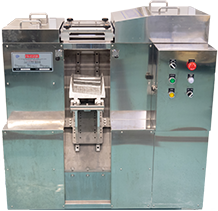 Quickly Prepare Beautiful Sashimi or Sushi Toppings
Simply load fillets in to quickly and easily slice them for sashimi or for use as sushi toppings. Can also be used for mass production.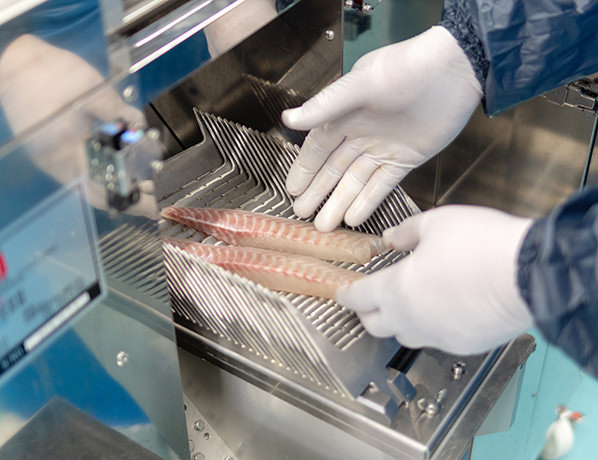 image1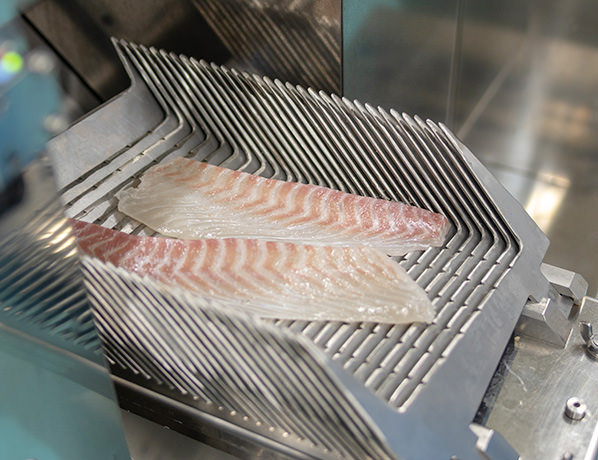 image2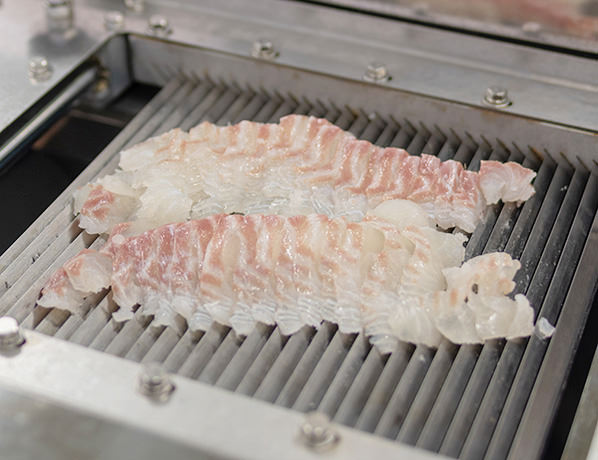 image3
SPEC
View SPEC
| | |
| --- | --- |
| Equipment Name | FSL‐25-Ⅰ |
| Maximum Length of Fish to Cut(Cutting Board)(mm) | 140(W)×250(D) |
| Processing Capacity | 6–12 loins/min. (slicing) |
| Dimensions(mm) | 750(W)×1,050(L)×1,150(H) |
Processing Plant
Offering a Wide Variety of Processing to Meet Any Needs
With our extensive collection of equipment, we have built a plant environment that can serve as a one-stop vendor for any processing needs. We also focus on hygiene and food safety, as we prepare processed seafood products ready for our customers to use.