Our Work
As Japan experiences nationwide labor shortages, we at BSO purchase and optimally process seafood based on customers' needs, to help save them time and work. We deliver the exceptional seafood of the Hokuriku region to our customers, with a focus on great flavor, food safety for peace of mind, and ease of use.

Three businesses
Overseas Business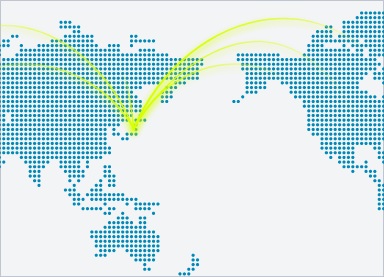 Sharing the Seafood of Kanazawa and the Hokuriku Region with the World
The seabed off the coast of the Hokuriku region has remarkably varied natural features, making the area particularly good for fishing. This seafood is then brought in to the Kanazawa Central Wholesale Market for early-morning auctions that start at 3:30. We take advantage of Kanazawa's ready access to such a diverse selection of fresh seafood, in order to offer incredible seafood to people overseas and share authentic Japanese cuisine with the world. In fact, these efforts to share this delicious seafood are one of the reasons BSO was founded in the first place, and we work to export seafood to countries around the world.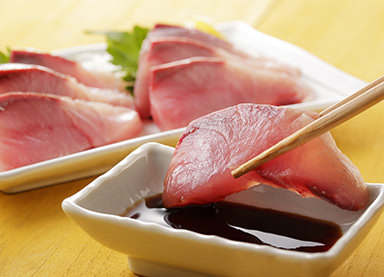 Seafood So Fresh, It Can Be Served as Sashimi Even Overseas
After we purchase seafood from the nearby Kanazawa Central Wholesale Market, we process it and freeze it virtually immediately, enabling us to ship out frozen seafood still at the peak of freshness. In fact, by using revolutionary icemaker with properly optimized salinity levels and temperatures, our frozen seafood maintains its quality for a year, so that people across Japan — or overseas — can easily enjoy delicious sashimi.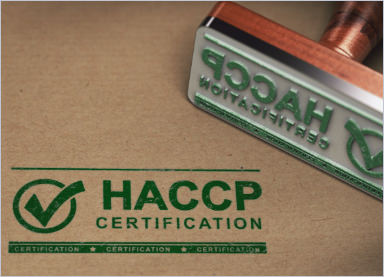 A Dedication to Food Safety for Peace of Mind, with Certifications in International Standards
We maintain high standards for our hygienic environment and temperature management as parts of our efforts to deliver seafood that is not only delicious, but also safe and wholesome, with production environments that conform to standards like HACCP. We have also acquired certifications in international standards, in order to preemptively address the challenges associated with exports.
Wholesaling Business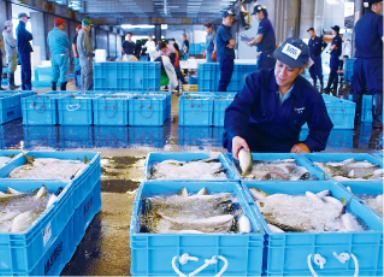 Taking Advantage of Our Location to Offer a Broad Variety of Seafood
BSO is located in Ishikawa Prefecture, in the center of Japan, and we have built a nationwide network that provides us with ready access to a broad variety of fresh seafood from around the country. We make the most of our location, purchasing seafood from throughout Japan based on customer requests, then selling it wholesale. Our processing plant is just a stone's throw away from the Kanazawa Central Wholesale Market, too: this means that we can begin processing fresh seafood almost immediately after the morning auctions.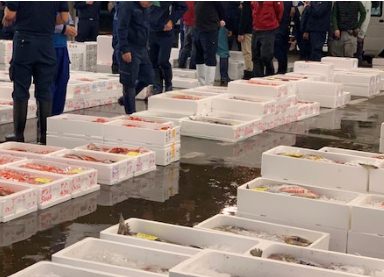 Near the Fishing Grounds for Exceptional Freshness
Since the opening of the Hokuriku Shinkansen train line, the city of Kanazawa has drawn attention for its outstanding food. A wide selection of seafood is brought ashore at the nearby Kanazawa Port. The fishing grounds are located nearby, ensuring that this seafood is still incredibly fresh when it is brought to market for auction. This area of the Sea of Japan coast is also where warm and cold currents meet, creating an environment where numerous varieties of seafood can be caught, for deliciously fresh, seasonal seafood all year round.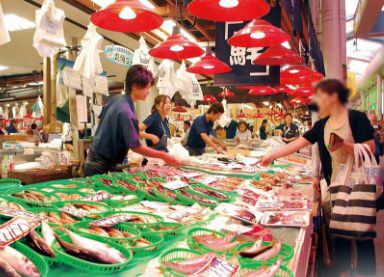 Ensuring Top Quality through Many Years of Expertise
Over the past eighty years, we have honed our expertise in selecting only the best of the best, forged in the crucible of Omicho Market, the "Kitchen of Kanazawa." Through the support of the people of Kanazawa, we have been able to devote ourselves entirely to seafood. We have also built both a system of collaboration and a network through our many years of working with partner companies. By making full use of these, we offer consistently high-quality seafood to our customers.
Seafood Processing Business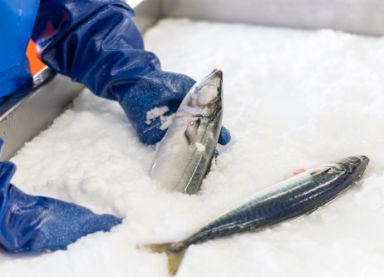 Flexible Processing to Meet Any Needs
We offer seafood prepared in various forms for every type of customer from retailers to restaurants, and can flexibly meet custom requests such as specific seasonings. We use cutting-edge icemaker — rarely found elsewhere in Japan — to offer products that are ready to prepare, or products optimized to keep their quality even if frozen for long periods of time, in order to deliver seafood frozen just the right way to meet any customer's needs.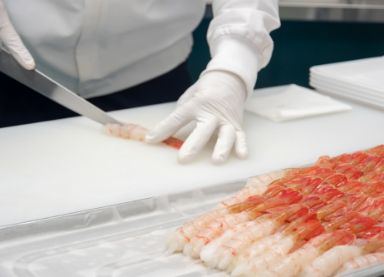 Our Skilled, Experienced Staff Members
Our processing is handled by highly experienced staff members who are intimately familiar with working with fresh seafood, both with machines and by hand, enabling us to meet even very specific requests. The results are products with the sorts of careful processing that could only have come from BSO.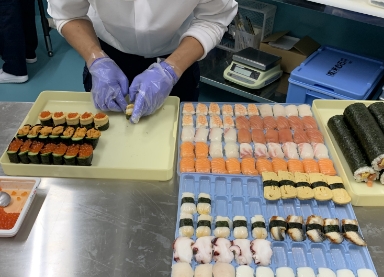 Skilled Personnel and Excellent Equipment Ensure On-Time Deliveries
We make full use of our staff's excellent technical skill, as well as our efficient processing equipment, to handle even large-scale orders. We work to ensure that our products are delivered on time, optimally processed to maintain maximum quality.